FireFly Plus Firing System
$229.00 $279.99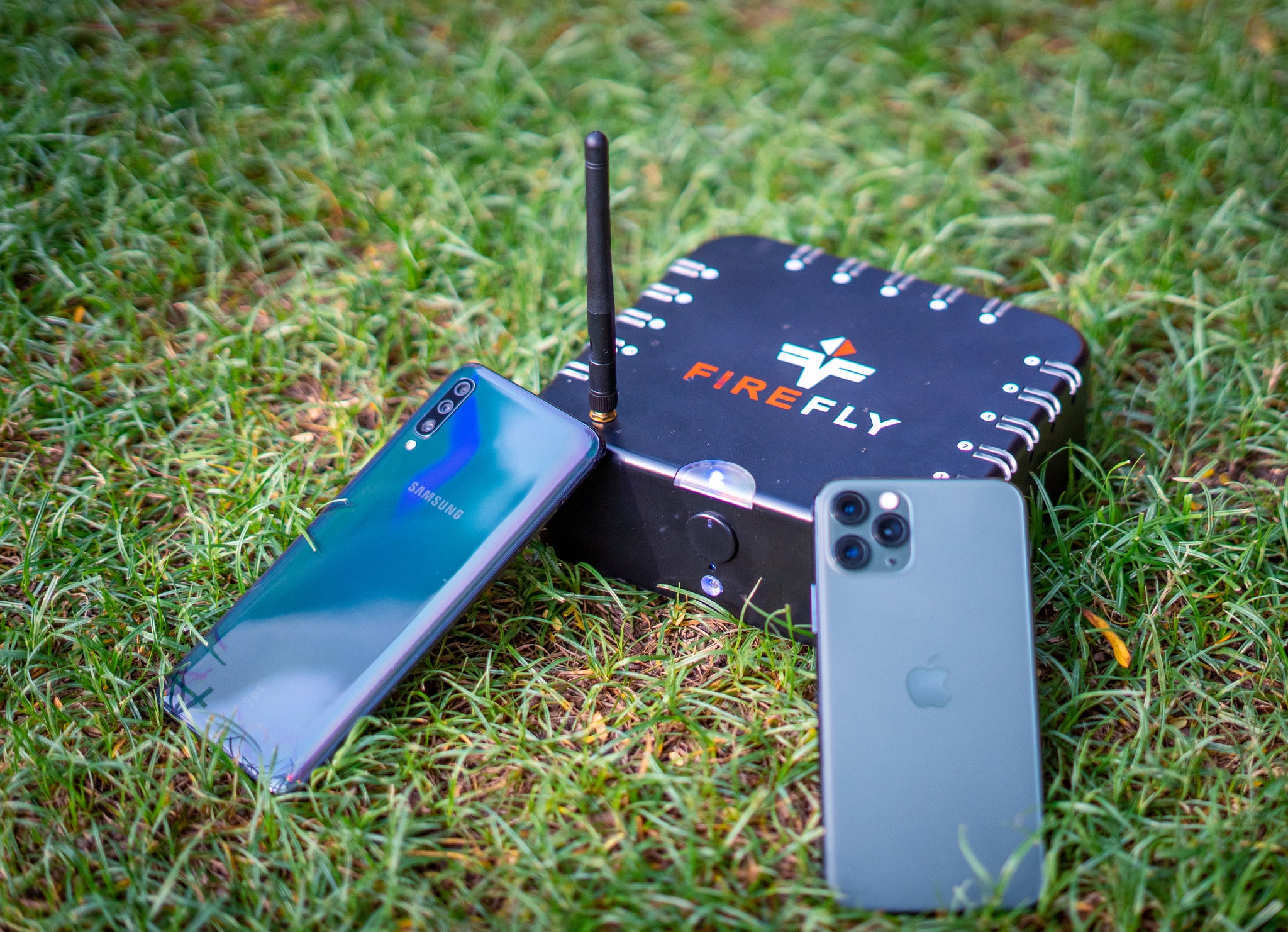 The New FireFly module now offers extended range*, enhanced expandability and wide-ranging device compatibility, including iOS and Android™ systems. Technology details listed below!
All-in-one

Our FireFly comes with the worlds only ignitor reusable cables ! Don't waste money on single use ignitors used on other systems.
Award winning application and patent protected operations. 
Grow with FireFly - our systems are designed to expand with your show with the ability to connect over 100 units at once. 
Comes in carrying case with handle for easy storage
Range 
FireFly now uses Wi-Fi Mesh technology to create a single unit range of over 600 ft with a maximum meshed range of 1,200 ft with line of sight.
The new 2020 upgraded FireFly creates its own Wi-Fi Mesh network and does not require you to be connected to internet 
Power Management
The FireFly now uses onboard power management tools to ensure that every pulse is as powerful as the last. 
The FireFly Application will receive and display battery life to keep you informed on power levels. 
FireFly recommends the FireFly PowerPlate for best results. If not available, the next best option is Duracell brand alkaline batteries.
Expandability & Stability
Expandable to over 100 units
FireFly Mesh allows you to cover areas around buildings and trees.
Consistent and free application updates
Over-the-air updates
Update your new FireFly with free firmware upgrades
See FAQ questions for additional details on Wi-Fi Mesh technology and over-the-air updates.
Android and iOS Compatibility
FireFly Plus is compatible with Android operating systems 6 and above and iOS 9 and above with Wi-Fi enabled.
*Our range estimates are based on real world scenarios and are dependent on mobile device used, battery condition, and real world conditions
Buy with Confidence
Lifetime warranty for the firing unit - Simply put, something go wrong during regular use? We will fix it no matter who or where you bought it from

What's Included

1 Firing Module
8 One-meter reusable connection cables with Titan igniter clips
7 Three-meter reusable connection cables with Titan igniter clips
Technical Specifications
Module size: W22 cm x L22 cm x H18 cm
Module Weight: 3.5 pounds (without batteries)
Module requires the FireFly PowerPlate or 8 D size

Duracell batteries - not included
Module is compatible with iPhone 6 and above, iPad (third generation and above), iPad Mini (all generations), iPad Air (all generations), and iPod Touch (fifth generation and above), as well as the Samsung S6 and above and iOS9 and above.